About Cathy
Cathy is an experienced Yoga Teacher and Life Skills Retreat Leader and she has been teaching the "yoga of her heart" since 1991. The roots of her teaching are expressed through her own self-realization, insights and creativity, knowing that her teaching comes from Divine Essence. The focus of her teaching is to assist students in creating an overall healthy lifestyle, helping them to embark on their own inner journey to peace, joy, wellness and love. Her style of teaching can be easily understood and applied, regardless of age, health, lifestyle or spiritual belief. Cathy resides in the beautiful Great Smoky Mountains, NC where she and her husband live in harmony with nature, their dogs and horses.
Retreats and Workshops
In addition to her Smoky Mountain classes, Cathy plans yoga workshops and retreats several times a year. An experienced and versatile teacher who is in demand for her Life Skills Programs, Yoga Retreats, and Horsemanship Workshops, Cathy travels throughout the U.S. to yoga studios, ashrams, dude ranches, retreat centers, resorts, and spas.
You'll find a list of Cathy's upcoming retreats on the left. Whether you need a quiet retreat in the mountains, or a dude ranch experience that combines time on the mat and in the saddle, there is a workshop for everyone.
 Available for Your Group or Venue
Cathy can create just the right program for your group. Take a moment to look at the comprehensive series of classes and programs available. No matter where your setting is or what your purpose is for a yoga experience, Cathy has an option for you and your group. Though she has maintained a connection to the Kripalu lineage and Yogi Amrit Desai for many years, Cathy's programs are great for people of all ages, with any degree of yoga experience, or any religious affiliation. Her programs always leave the students with a positive experience.
 Video Introduction
Take a peak at this video to get an even better sense Cathy's yoga practice.

 Experienced Registered Yoga Teacher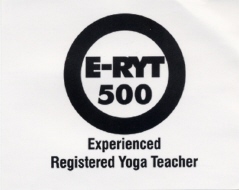 In addition to twenty-four years of yoga teaching experience, Cathy has earned the highest registration available through the Yoga Alliance, a national registry that recognizes teachers who meet quality standards for yoga instruction.